This is a top view of New Hampshire Motor Speedway. This view shows the track, infield, and inner-outfield terrain which is 12 terrain tiles. There are 4 infield tiles and 8 inner-outfield tiles at a resolution of 1024 x 1024 each. There are still more outfield tiles not shown: 1 mid-outfield, and 4 outer-outfield tiles.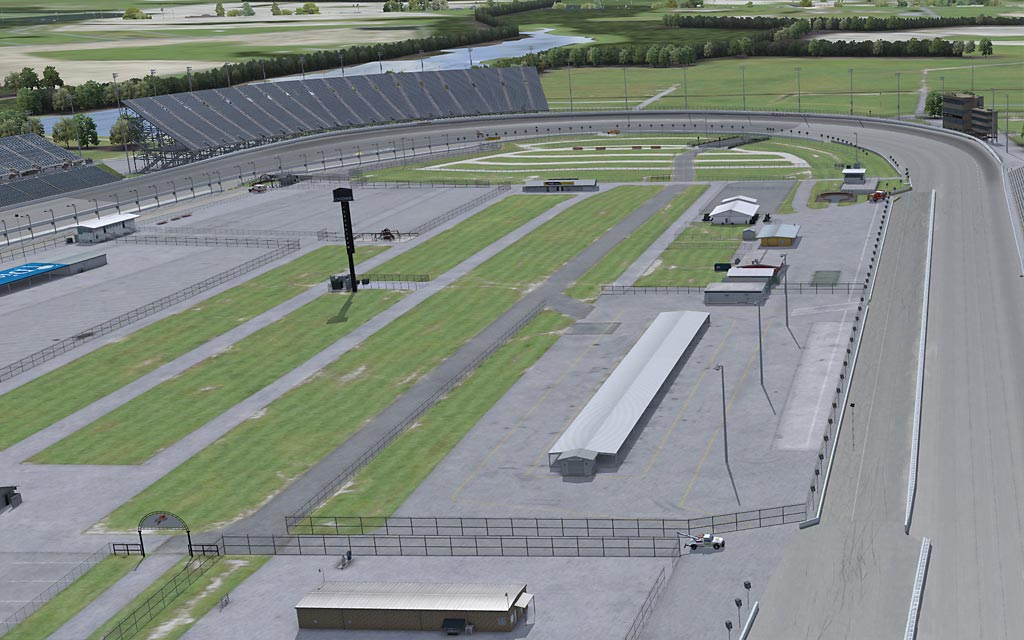 Here is some more of my infield and outfield terrain texturing at Darlington Raceway. I enjoy creating all of the subtle details like: mowed grass, dirt, sand, grease stains, tire marks, and different asphalts; that make it all more realistic.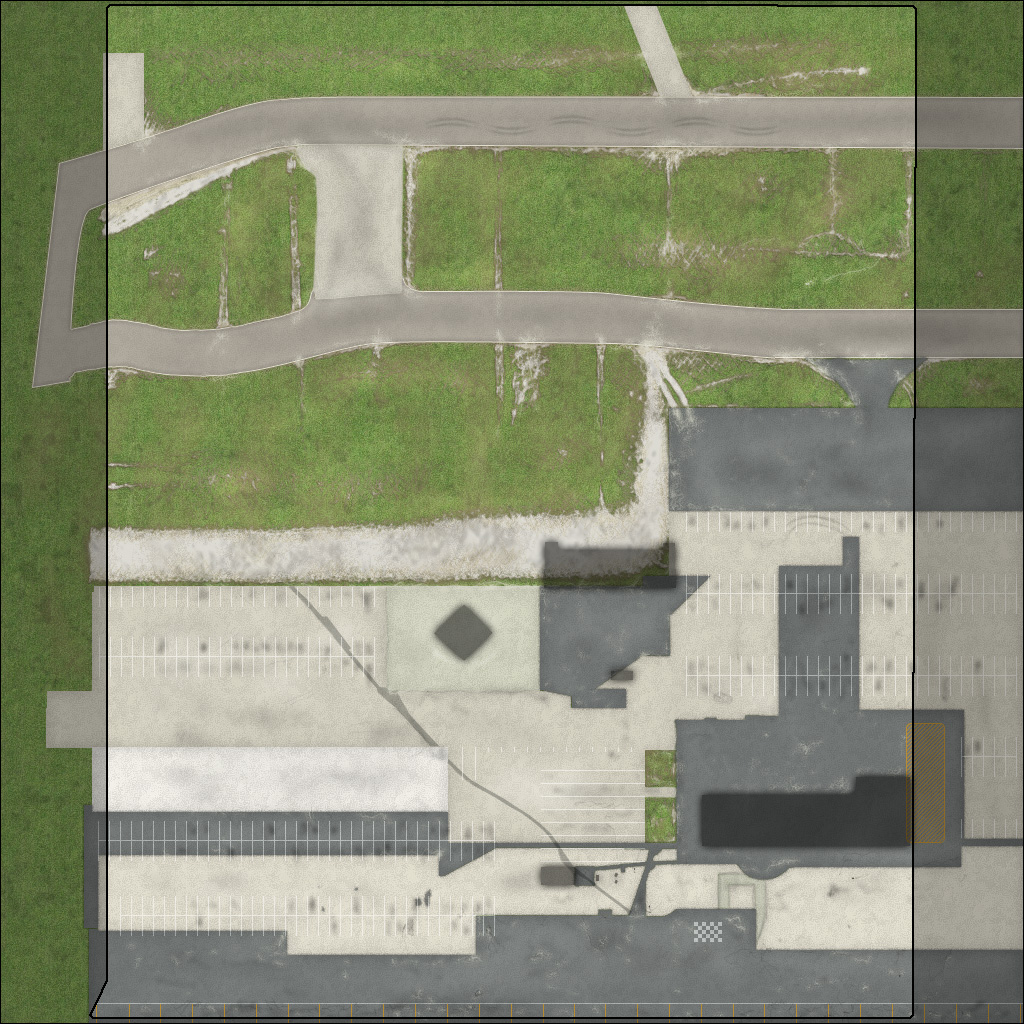 This is an actual infield terrain tile of the Milwaukee Mile track I painted. I added the greyed out area to show you the mapped terrain. This is the center 1/3 tile that you can see below.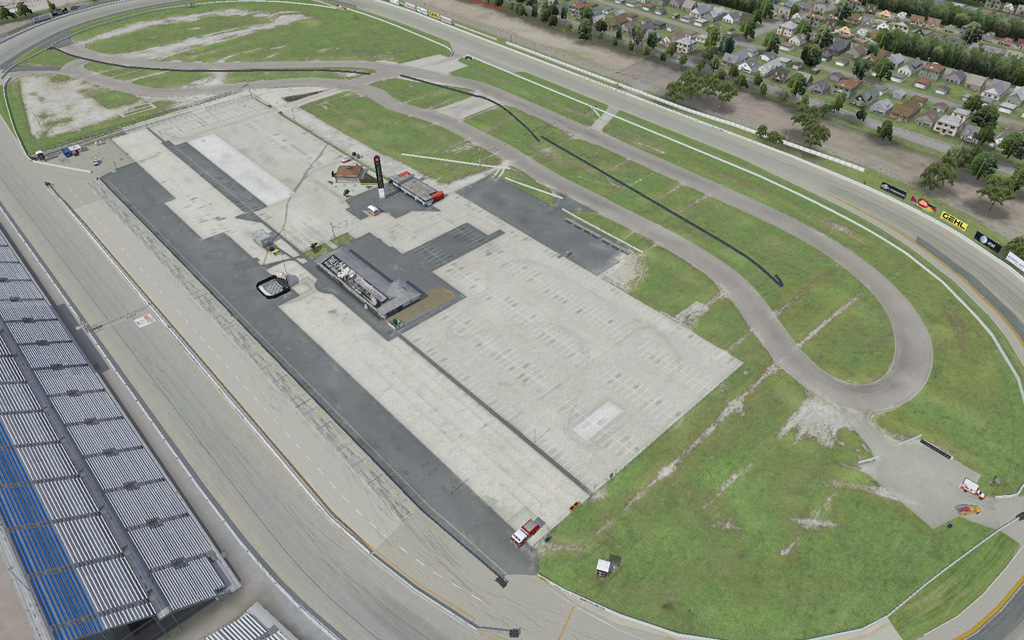 The Milwaukee Mile racetrack. I created the infield and outfield textures and the 3D models/textures of the houses in the outfield.