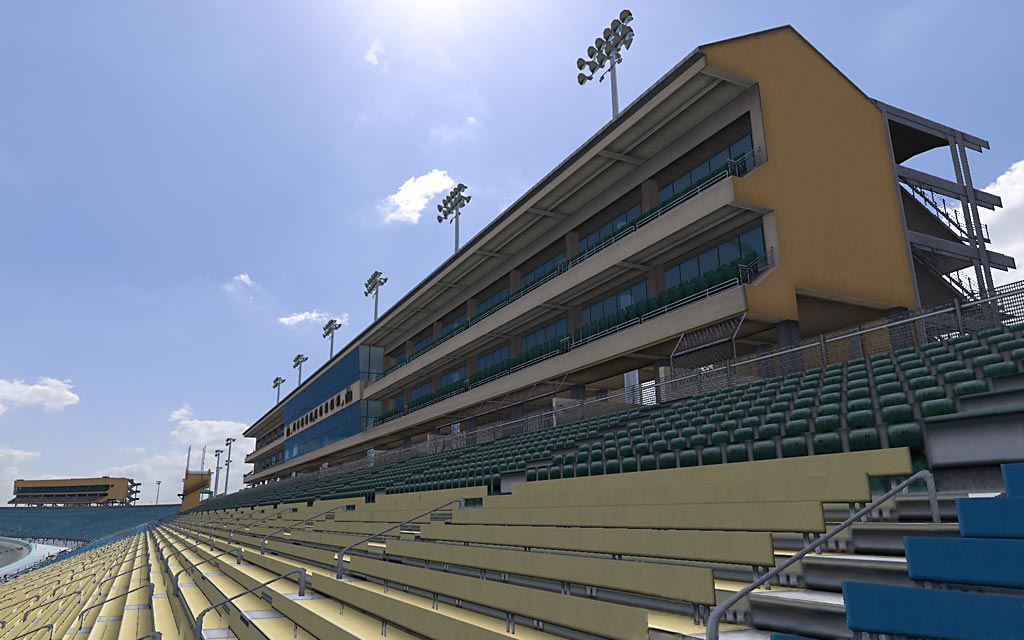 This is a close-up of the Homestead grandstands. I modeled/mapped/and textured the grandstands. This includes the stands, seats, flag box, main tower, elevators mid way down, and the turn1 tower you see in the distance.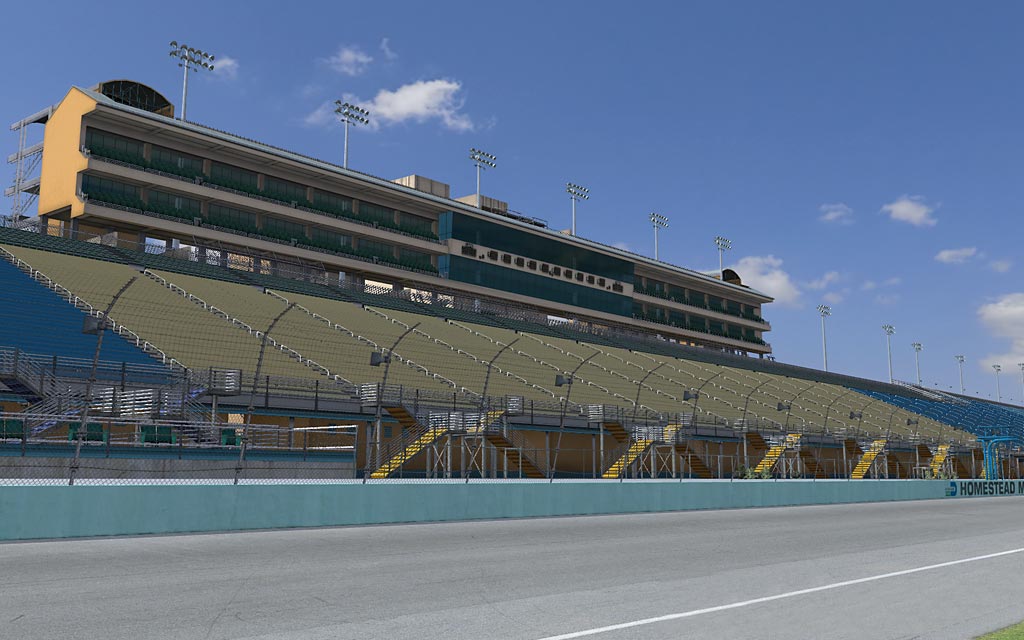 Here you can see the stands with their multiple stairs, seats, and rails. Also you can see the flag box just above the word "homestead" on the right. I modeled/mapped/textured all of these as well.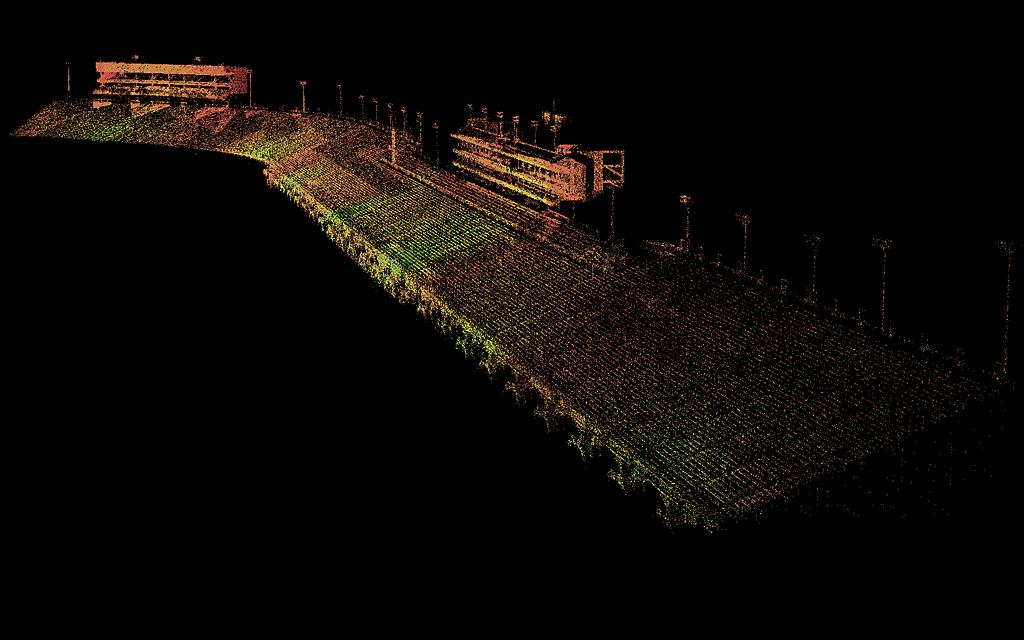 This is an animation to show how I made the grandstands. First you will see the laser scan data in 3DS Max. It is called a POINT CLOUD. I then built the models to match this point cloud data. Then I mapped and textured the models. The models are grouped together here to make it easier to see the complete grandstands.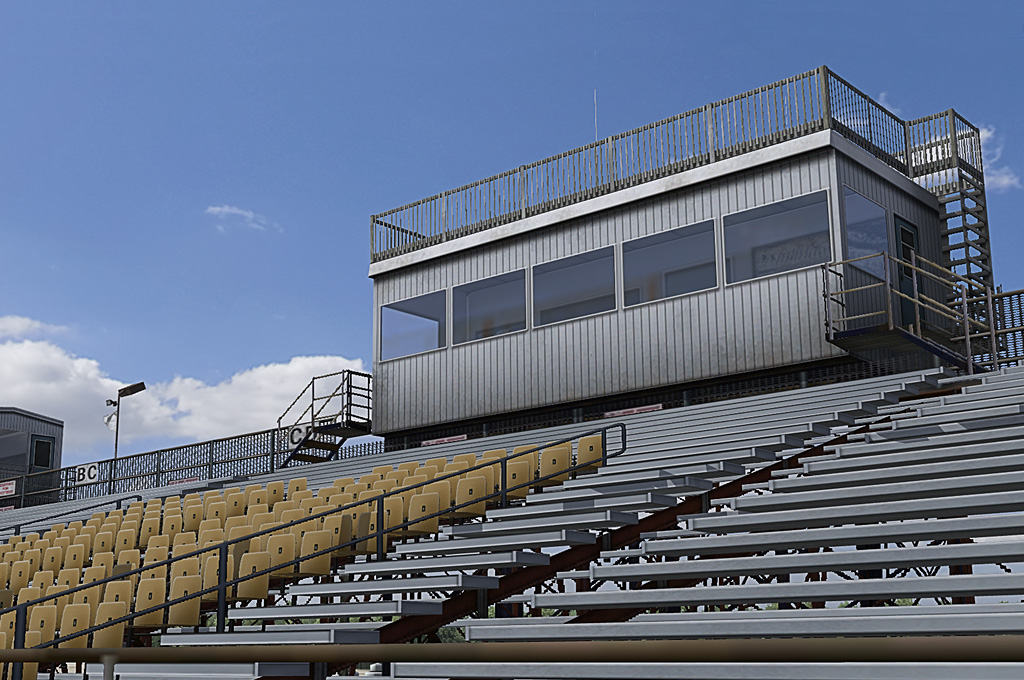 This is part of the main grandstand at Stafford Motor Speedway. As you can tell, it is a small track. I textured everything you see here.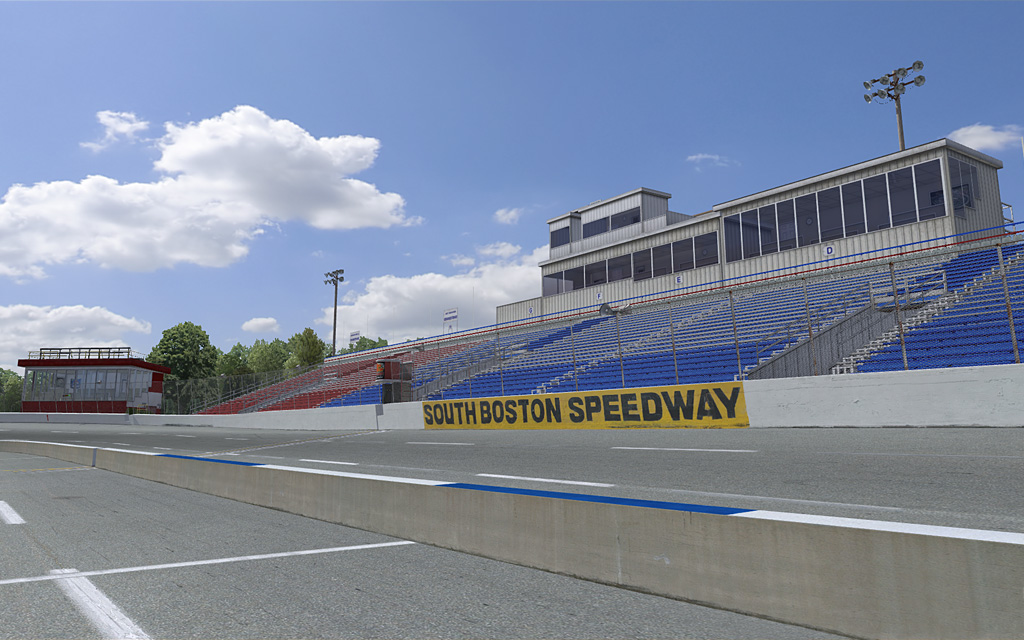 Another grandstand and press box at South Boston Speedway. I textured the grandstands and press box to the left of the grandstands.