MonkeySeeMonkeyDo.com:
This is a sample of freelance work that I am currently creating remotely. This work is for a Horror Game currently in production. The client requirements are for low-poly models at around 1000 polys and a texture map of 1024 x 1024. The client has given me total control of all: design, modeling, mapping, and texturing of each object.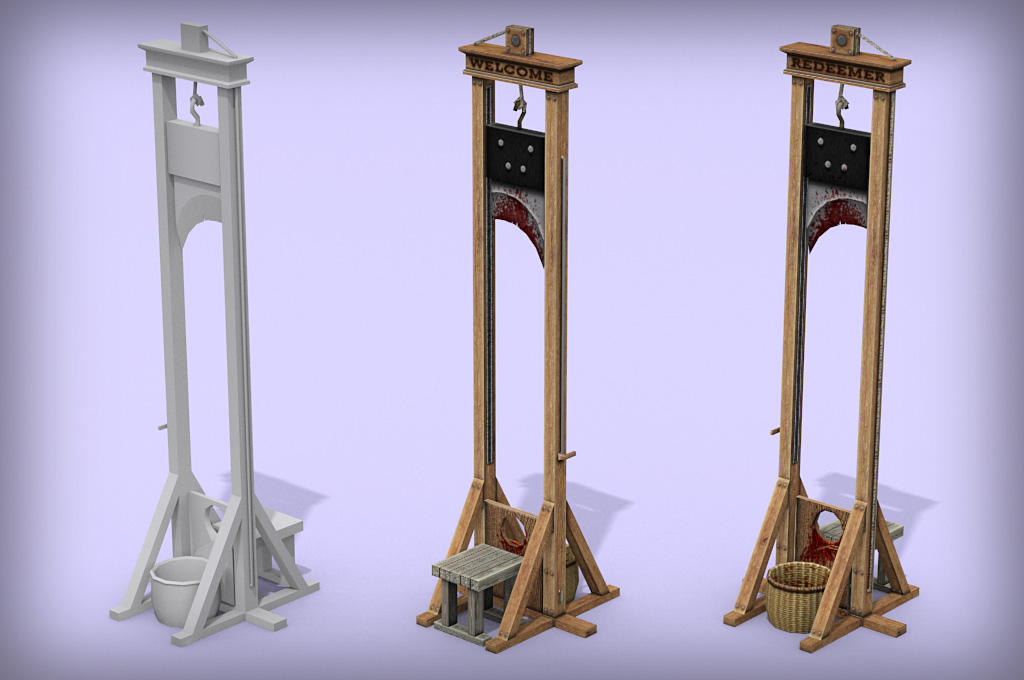 This lovely object is a guillotine. There are some nice subtile that I put in to this model, such as: blade, ropes, and signage. The blade is a reverse curve "talon" design to add fear. The ropes are modeled all around the inside and outside of this model. Finally the signage on the top adds insult to injury as the victim will see a "Welcome" sign on their side, while the gathering mob gets a warning with the word, "Redeemer."